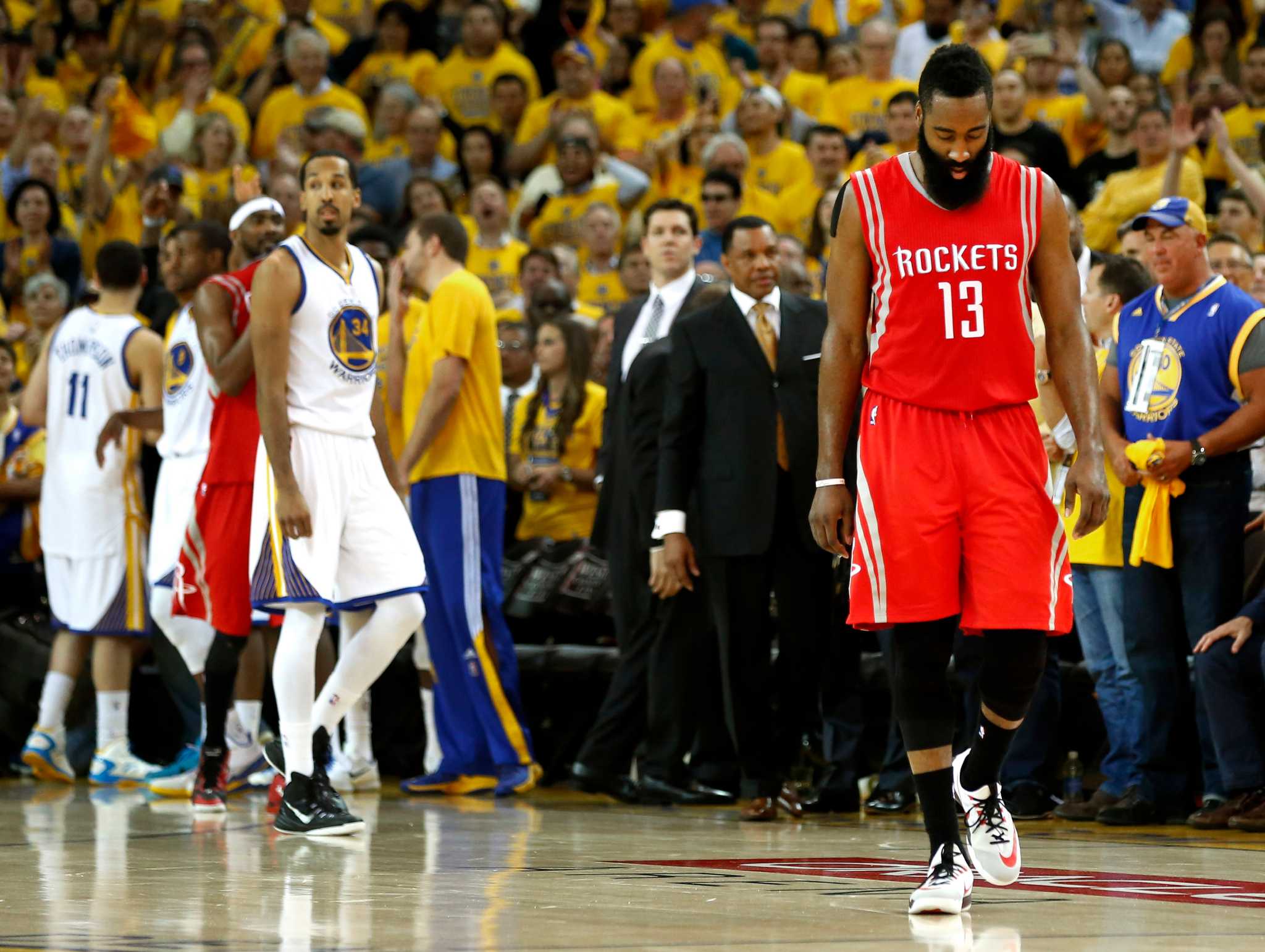 Article written by David Z. Allen (@DavidZAllen614)
---
It has been 2,877 days since the Houston Rockets traded for James Harden and completely revolutionized what was an ailing franchise.
Since then, Harden has become the second best Rocket of all time by garnering an MVP award, multiple scoring titles and one-of-a-kind productivity. He brought what was a franchise that was struggling to gain even entrance into the playoffs into arguably one of the best regular season franchises of the decade. Today, with the season on the line, it could all be over.
To say that this season was a whirlwind is an understatement. A rampant cycle of overachieving and underachieving in concurrent and discordant directions, expectations for them becomes an exercise in futility. From a decisive victory against the Lakers to losing to the Knicks within the same week, this season was impossible to predict – except for the ending. While there were certainly some bright spots such as the close victory over Boston and the game one win over the Lakers, losing to the Lakers in 5 is the most inevitable ending.
It's certainly not a foregone conclusion that everything will change for the Rockets after this year, but it should. Disregarding the annual playoff disappointments, they are in a very poor position moving forward. For one, Russell Westbrook has the worst contract in sports.
For another, the Rockets do not have many draft picks in the next half-decade.
Lastly, the Rockets genuinely do not have enough assets moving forward to mount a significant trade. So what is next for them? This is, most likely, the end of Mike D'Antoni on the Rockets. It very well could be the end of Daryl Morey. Who knows what else could drop?
The Houston Rockets are exhausted, overmatched, out-coached, and outmanned. Lebron James has made our switch-based defensive schemes look silly, as he has scored on 23 of 28 field goal attempts within the restricted area.
The Lakers are utilizing a trap-based defensive scheme on Harden, which has limited his effectiveness. Mike D'Antoni has been unable to respond on his end.
The Lakers are also implementing a new strategy entitled, "Letting Russell Westbrook ruin the Rockets by himself" which has worked very well for them considering that he is averaging 0.97 points per shot attempt, nearly 10% worse than league average. He also leads the series in turnovers, just for good measure.
In reality, there is no worse enemy and opponent to the Rockets than themselves. Just as is the case every year, they dwindle down the stretch, content to live within the confines of mediocrity. This year is the same as they have given up. They refuse to work on transition, they decline to have adequate help defense, and are just fine with role players such as Rajon Rondo and Alex Caruso dicing up this defense.
Small ball is a very fun, very exhausting way to scheme against tough opponents. The space and pace that it allows is completely overwhelming for defenses, especially ones that rely on big, less-mobile centers that try to protect the paint. But it seems as if it hurts the team utilizing it more. It wears them down. In a seven game series, or five as this will turn out to be, that can be relatively easy to game-plan against. Without adequate counters or even in-game adjustments, the Lakers are free to play as they wish.
Today is likely the end of this version of The Houston Rockets. While there are many questions that will surround every inch of their organization in the future, the ability to contend for a title is not one of them.
In the 1994 Western Conference Semifinals, The Houston Rockets were nicknamed "Choke City" after losing the first two games despite having a 20 and 18 point fourth quarter leads in those games. They went on to win that series and the Finals that year for their first title and garnered a new nickname, "Clutch City." This is not that team. In 2020, Hakeem Olajuwon is not walking through that door. Sam Cassell isn't walking through that door. Kenny Smith isn't walking through that door. The current team assembled is fun, fast, gritty and not good or determined enough to get over the hump. Thus, what happens after tomorrow is impossible to predict, just like the franchise itself.
Rockets-Lakers Game Five is tonight at 8 PM Eastern Time.
---
If you appreciate the consistent digital and podcast breakdowns, analysis, speculation, guest voices and camaraderie of our team, please consider one of our monthly Patreon subscription options available here.
While covering hoops is our collective passion, passion unfortunately doesn't help keep the lights on.